Westchester County offers primary and secondary home residents a beautiful and serene escape from the Manhattan metropolis. One of the wealthiest and highly sought-after counties in the US, Westchester provides a high standard of living. Offering everything from exceptional outdoor recreation and culture to delectable eateries and excellent schools makes Westchester a fantastic place to live. Let's delve further into why people love living in Westchester.
Location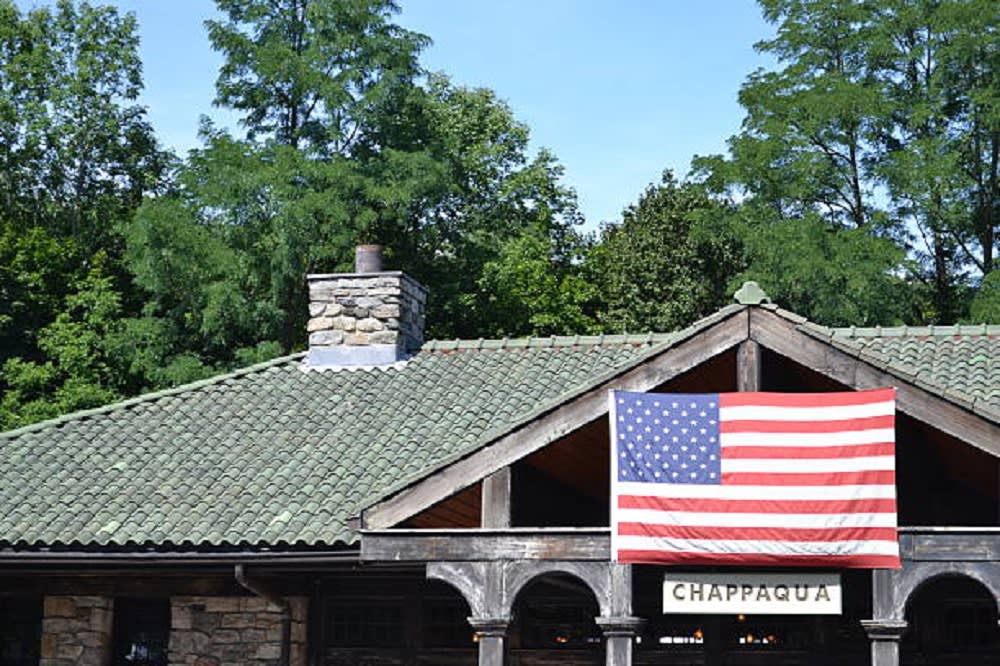 A convenient location among lush landscapes in proximity to Manhattan's endless urban amenities is a major pull of moving to Westchester. Being a mere 35 miles from Manhattan makes Westchester an ideal destination for families and professionals alike. The Chappaqua Train Station makes transportation a breeze. Those who prefer an expansive abode over a cramped apartment love the option to travel to the city for work or leisure at the drop of a hat.
Schools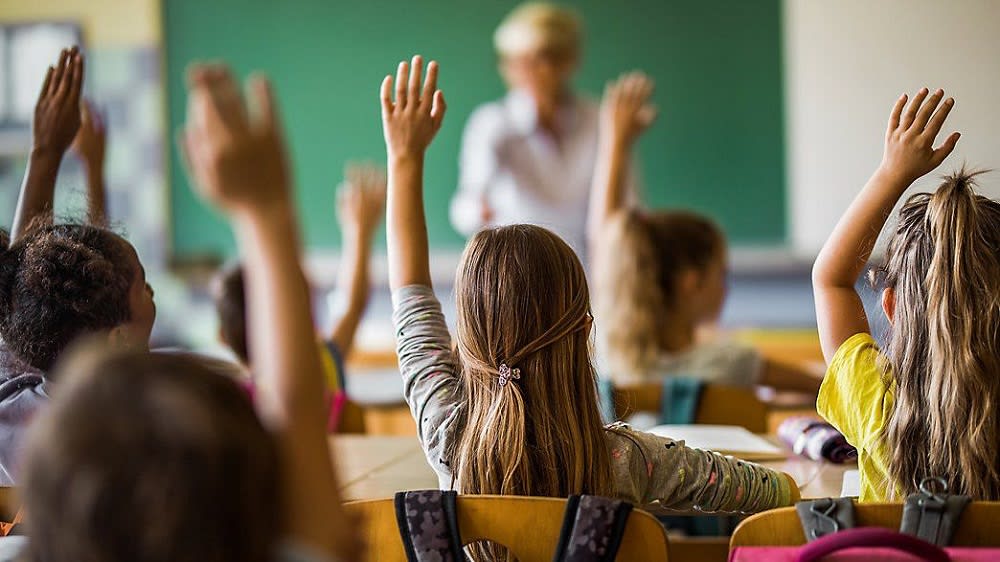 People are fleeing city life for a multitude of reasons. Families, in particular, are relocating to areas like Westchester to provide their growing families with fantastic educational opportunities. There is an array of exceptional schools in Westchester, both public and private. Here are just a handful of notable schools.
Public
Private
Hackley School

, K-12, top-rated boarding school with a student-teacher ratio of 8:1
French-American School of New York, PK-12, provides a multicultural, bilingual setting that combines the best of American, French and international education

German International School New York

, top-rated private school with 100% of graduates attending a 4-year college
The Montfort Academy, 7-12, top-rated, private Catholic school
Outdoor recreation
Spending time outdoors is a favorite pastime among locals. Westchester County has endless opportunities for outdoor adventures, from cycling and picnicking to kayaking and hiking. There are so many natural areas here worth exploring. Below are just a couple that you simply must visit.
Rockefeller State Park Preserve
is a stunning oasis of forested hills and valleys enveloped by pastoral fields. The property is the former Pocantico Hills and Rockwood Hall country estates of John D. Rockefeller and William Rockefeller. In 1983, the Rockefeller family graciously donated over 1,771 acres to New York to preserve these lands for present and future generations. The Preserve is open to the public year-round from sunrise to sunset and offers trails of various lengths throughout its lush woods.
A popular spot for hiking, jogging, carriage driving, and wandering, the trails weave through varied landscapes. Nature lovers head to Swan Lake and Pocantico River to enjoy a peaceful moment beside the babbling streams, colonial stone walls, and stone bridges while viewing majestic wildlife. Note that fishing, geocaching, film photography, and equestrian ventures are accessible here, but require permits.
There are additional popular attractions within or near the park to explore. You'll see the Fern Garden as you enter the park and the Tree Peony Garden next to the Rockefeller Art Gallery, which bursts with vibrant peony blooms from late April through early May. Leash your canine companions, head for the 13 Bridges Loop Trail, and ponder life by Swan Lake at Rockefeller State Park Preserve.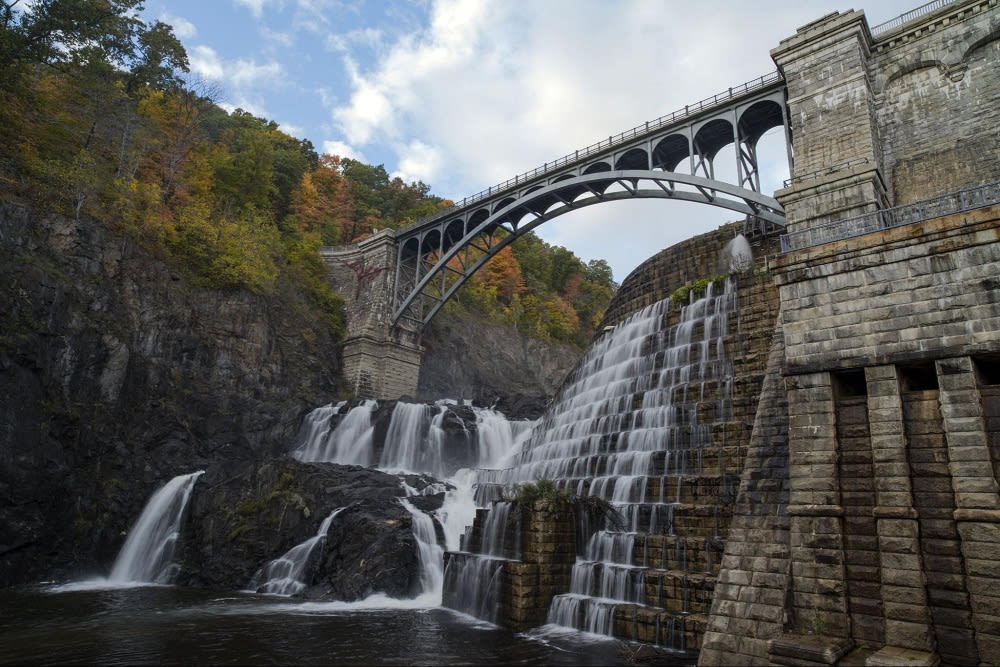 Another impressive sight to behold in Westchester is the Croton Dam, and the best way to view it is with a trip to
Croton Gorge Park
. The 97-acre property is situated at the base of the Croton Dam and affords beautiful views of the dam and spillway. Locals head here to fish, picnic, and hike in the warmer months, and to relish cross-country skiing and sledding in winter.
The Old Croton Dam was built in 1842 to supply New York City with water, and the New Croton Dam was completed in 1907. It's the first large masonry dam in the US and is definitely worth visiting. Viewing the dam is not the only park activity, as people also fish, hike, walk their dogs, and delight in various outdoor amenities.
Art and culture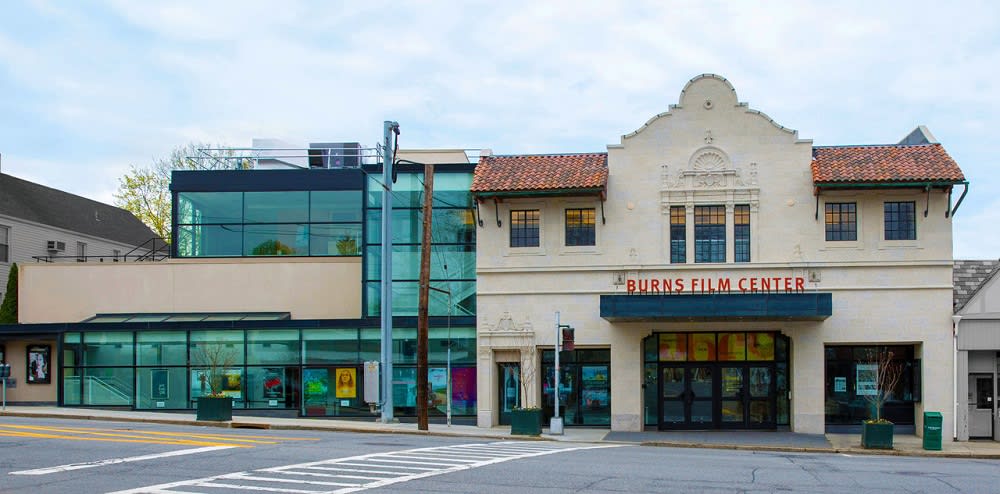 Jacob Burns Film Center in Pleasantville, courtesy of I Love NY
With Manhattan just a stone's throw away, Westchester attracts world-class talent, who take the stage at various venues ranging from historic estates to classic theaters. These are a few beloved venues where Westchester residents catch an array of entertainment.
The
Capitol Theatre
is Westchester's premier rock show venue and offers the latest in cutting-edge light, sound, and video systems. Dating back to 1926, this sophisticated playhouse features plush seating and marvelous decor. The theater has undergone many changes over the years, and the venue's latest grand re-opening boasts the latest technological upgrades, new carpets, repainted walls, and upgraded restrooms. The Capitol Theatre, partnered with concert promoter
The Bowery Presents
, reopened in September 2012 as Westchester's rock palace, and the rest is history.
An eclectic mixture of music, theater, dance, and film programming can be found at
Tarrytown Music Hall
. The theater's mission is to present diverse and relevant arts education and programming through classes, partnerships, productions, and residencies to the tri-state community. One of the busiest theaters in the region, it boasts 843 seats, generates over $6 million for the local community, and contributes over $60,000 of space annually to local nonprofit organizations, including The Random Farm Kids' Theater and Westchester Symphonic Winds. Whether they're looking to take in graceful ballets or harmonious symphonies, people flock to Tarrytown Music Hall to relish a lovely night of theater.
When patrons seek an entertaining evening of classical, jazz, and other musical acts, they head to
Caramoor
.
BBC Music Magazine
has said that "Caramoor is a year-round powerhouse of cultural activity," and locals agree. Whether you enjoy a jazz piano set or a string quartet medley, you're sure to be thoroughly entertained!
A diverse range of productions is not the only thing Caramoor has going for it. Caramoor offers several different venues in which to enjoy a variety of performances. The Friends Field is used for many programs throughout the summer when people bring chairs, blankets, and picnics to enjoy upon the lush green grass as they watch captivating performances. The indoor Music Room is mainly used during fall and spring as a concert venue. It boasts Gothic tapestries and stained glass elements, creating a grand and elegant appearance for this intimate concert venue. There's also the East Lawn, Picnic Lawn, Spanish Courtyard, and more — Westchester residents adore the plethora of venues and productions Caramoor offers.
The
Jacob Burns Film Center
in Pleasantville is a beloved local establishment. Housed in the Rome Theater, a Spanish mission-style building that dates back to 1925, this theater hosts independent, documentary, and global cinema.
When Westchester locals seek a fun day at the museum, they head to the
Neuberger Museum of Art
. The museum is a center of teaching and learning for people of all ages. Here you can find contemporary, modern, and African art exhibitions, and art-inspired events.
Founded in 1969 with a generous gift of 300 works by Roy R. Neuberger, the collection has grown to over 6,000 objects by artists including Edward Hopper, Georgia O'Keeffe, Jackson Pollock, and Willem de Kooning. In addition to the permanent collection, special exhibitions showcase local, regional and international artists. On any given day, people of all walks of life engage in fascinating tours, lectures, and programs. The Neuberger Museum of Art welcomes students, scholars, artists, and art enthusiasts to explore, experiment, and learn.
Restaurants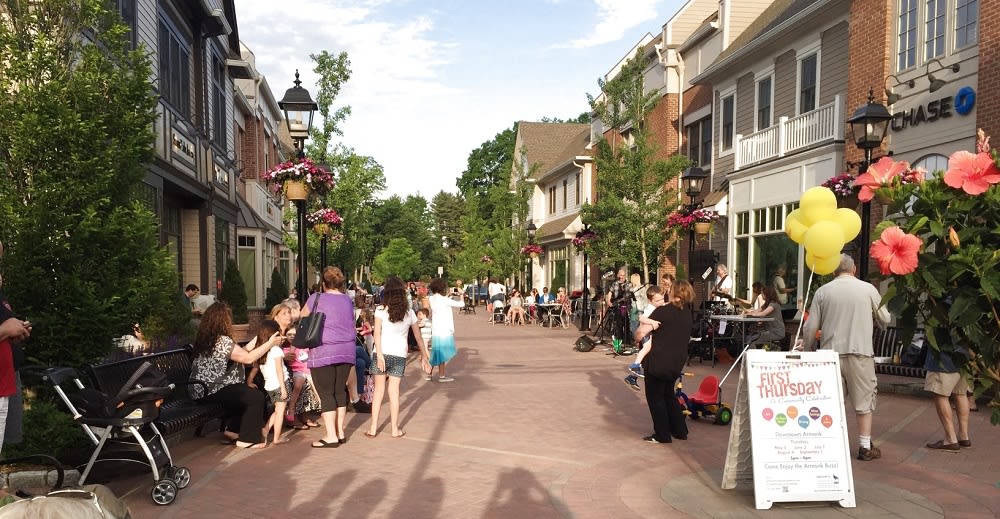 Downtown Armonk, courtesy of Louis V. Gerstner, Jr. Center for Learning
Entertainment and outdoor recreation are not the only aspects of Westchester that residents adore. The culinary scene is vast, varied and provides locals with fantastic options when dining with friends, family, and significant others.
Blue Hill at Stone Barns
is a unique and sophisticated farm-to-table restaurant idea for date nights. Book your babysitter for the evening and show up to your dinner date dressed to the nines. For a delicious meal in kid-friendly, posh surroundings, locals head to
The Inn at Pound Ridge
. Chef Jean-Georges presents a casually elegant restaurant with brunch and dinner menus featuring a farm-to-table sensibility throughout its American fare.
For a unique dining experience showcasing Hong Kong cuisine with a seasonal modern Chinese flair, residents head to
Goosefeather
. Focusing on noodles, Cantonese barbecue, and dumplings, Chef Dale's food takes traditional Cantonese fare up a notch. His lavish dishes include unexpected, high-end ingredients like black truffles, and dry-aged beef. Regardless of the type of cuisine and ambiance you're after, you're sure to love at least one of these restaurants.
Given the incredible amenities in Westchester, it is easy to see why locals love the lifestyle it affords. Once you're ready to call Westchester County home, contact
Deena Bouchier
. A New York native serving all of Westchester, Deena's regional knowledge will lead you to the Chappaqua real estate or Armonk real estate of your dreams.