A small Hamlet town located in Westchester County, Armonk is a truly serene suburb. Armonk offers a relaxing getaway for cultural enthusiasts and art buffs. Its location at the center of Westchester gives its visitors the accessibility they need to multiple shopping spots and popular eateries.

With a genuine sense of luxury and tranquility, discovering Armonk can be the best vacation idea you've had in decades. If you're planning to explore the area, keep reading for the top places you should visit to eat, shop, and play!
Dining in Armonk

If all that adventure and shopping makes you hungry, visit Amore Pizzeria to try out the best pizza in Armonk. A local eatery founded by the Mazzotta brothers, Amore has become a staple for every tourist looking for delicious and pocket-friendly food.

While it can be difficult to find something that suits your palate while traveling, you can never go wrong with pizza and Italian cuisine. With the country-like charm of a contemporary restaurant, this rustic and cozy place lets you enjoy delectable entrees while appreciating the cultural heritage of Armonk.

Its high ceilings and brick walls combined with industrial lighting and an exposed wood-fired pizza oven make for a trip down memory lane, but, most importantly, the restaurant offers high-quality food prepared with organic ingredients with the right flavor to suit everyone's taste preferences.

Especially if you're traveling with your spouse, this cozy place is excellent for a romantic evening retreat. Simply find a space at their large brookside terrazzo patio and enjoy your food with your loved one. Moreover, the place also has a lovely bar where you can enjoy unique cocktails after dinner or avail discounts during happy hour.

Who doesn't crave some dessert after lunch or dinner? If your sweet tooth is tingling during the evening, Sugar Hi is the ultimate place to visit in Armonk. This bakery, ice cream, and candy shop is a boutique-style outlet for customers seeking customized sweetmeats.

Founded by twin sisters and cake designers Hillary Assael and Elisa Weinhof, the place is easily a sweet lovers' paradise in Armonk. Apart from heavenly customized cakes, the sisters serve their original unique products. Some of their bestsellers include freshly baked Ring Dings, Snicker Bars, Naughty Brownies, and Pop-Tarts.

Apart from baked goods, Sugar Hi is also popular for a wide array of different desserts. These include hand-crafted artisan chocolate, smooth gelato, and Trendy Freak Shakes. You can even place an order for customized chocolates and cookies to take home for your friends and family as a souvenir from Armonk.

If you're looking for a stunning wine selection with a bite of delicious food, then Fortina is the place to go in Armonk. With happy hour every day from 5 PM, this bistro and bar is a great place to enjoy dinner with your loved ones. The restaurant is famous for its delectable garlic knots, artisan pizzas, and flavorful chicken-parm sliders.
Shopping in Armonk
Hickory and Tweed is easily a shopper's paradise for outdoor enthusiasts. One of the country's oldest ski and bike shops, the place has been standing in Armonk since 1961. Here, you can shop for all the equipment you need to spend an adventurous afternoon with your family. With an inventory that includes skis, apparel, and gear for luxury brands like
Volkl
and boots from
Nordica
, you're sure to find everything you need! Besides that, you can even invest in robust products from
Cannondale Road & Race
for mountain bikes to make an exciting addition to your sporting gear.
Apart from the vast array of sporting gear, you can even buy high-end apparel for men, women, and kids. Some featured brands in Hickory and Tweed's apparel section include Patagonia,
Arc'Teryx
, Bogner, among others.
Furthermore, the Hickory and Tweed building itself is a rustic landmark to behold in Armonk. Constructed back when Armont was a secluded backwater town, this red and white building attracts tourists interested in the region's history. Especially if you're looking to explore the city's past and want to prepare yourself to hit the ski slopes next, Hickory and Tweed is a must-visit.
TruGrace is a must-visit for all the luxury fashionistas visiting Armonk. This trendy, high-end casual fashion label created by a Chappaqua local attracts shoppers from across the country. Grace Diodati launched her luxury casual clothing line in downtown Armonk nearly ten years ago. Today, TruGrace Fashion Lounge is the talk of the town, and no tourist can plan their itinerary without making a stop at the boutique. If you're interested in trying out cool looks from modern designers like
Isabel Marant
and
Alexandre Birman
, this is the place for you.
Furthermore, TruGrace Fashion Lounge showcases a handpicked selection of trendy women's apparel and accessories from leading designers. Some prominent names from the collection include Giada Forte, Denim, Iro, Mother,
Pedro Garcia
, Alexis, and
Brochu Walker
.
If you're vacationing with your little ones or are traveling with your children at home, Little Rags and Riches is the right place to shop for them. Whether you're looking for gifts, apparel, shoes, or accessories, you can find all these options from top designers from across the country at this location.
Specializing in children's wear, this boutique lets you explore various sizes, from newborns and infants to toddlers and teens. Apart from local labels, Little Rags and Riches also showcases merchandise from leading brands from Italy. These include
Monnalisa
, Mummymoon, and Fun&Fun. Their wide array of apparel also includes outfits from famous french designers, including Sonia Rykiel, Kenzo, Chloe, Marc Jacobs, and Junior Gaultier. Most importantly, they also display options from the cult-favorite kids brand from Australia, Tutu Du Monde. If you want your kids to place the perfect fashion statement wherever they go, then Little Rags and Riches is a must-visit for you.
Entertainment in Armonk
Speaking of hitting the slopes, Wampus Pond in Armonk is one of the go-to destinations for nature lovers visiting the town. Whether you're looking for
homes for sale in Armonk
or just vacationing with your kids, you shouldn't miss out on this adventure. While the pond is excellent for boating, fishing, and picnicking during summer, nothing matches its grandeur in winter, so naturally, as temperatures drop, the beautiful pond transfers itself into a mesmerizing sheet of ice.
Not only does it make a stunning sight to behold, but it also becomes an excellent spot for ice-skating. Especially if you're traveling with kids, make sure to carry your skates when visiting the pond in winter. Even if you don't have your own, you can easily buy them from Hickory and Tweed before heading out for your excursion. If you have safety concerns regarding the pond, you don't have to worry at all. Westchester County Parks constantly monitor the pond to make sure nobody falls through the ice.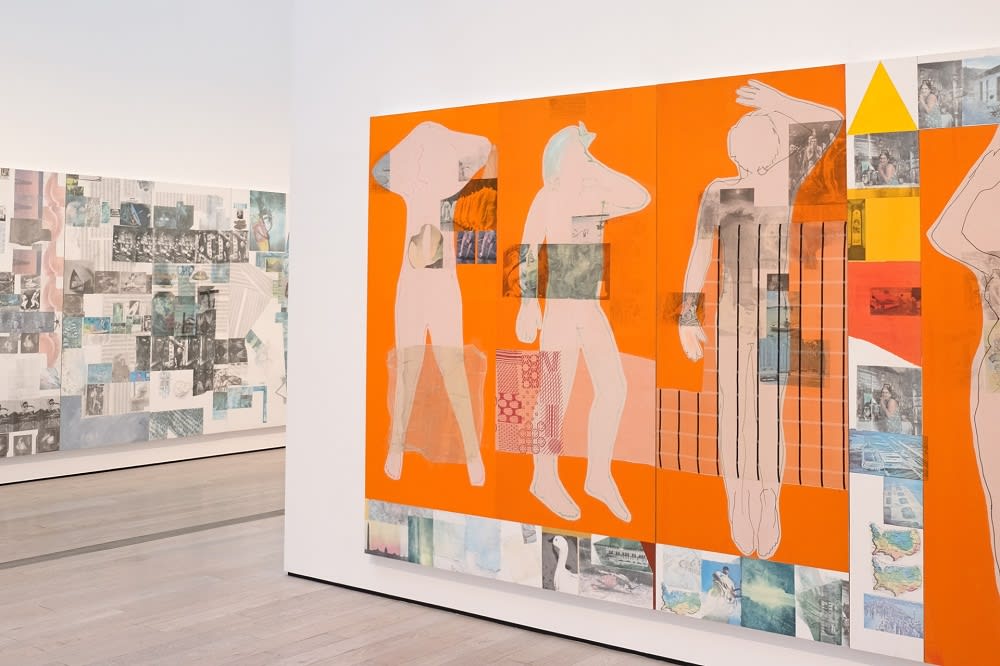 Taking up adventure sports, indulging in delicious cuisine, and splurging in high fashion is not enough when it comes to a perfect American vacation. If you're interested in exploring Armonk's artistic attributes and cultural heritage, you shouldn't miss the Armonk Outdoor Art Show.
The art show is one of the top fine art and design shows in the country and has been held in Armonk every September for more than 60 years in a row. Sponsored by Friends of the North Castle Public Library and run by passionate community volunteers, the show exhibits various artworks from juried artists in the region.
As an art enthusiast, you can find masterpieces from any medium and price range of your choice. The wide range of art displayed in this outdoor show includes drawing, pastels, printmaking, painting, sculpture, photography, digital art, mixed media, fine crafts, and wearable art.
What's more, if you contribute by purchasing artwork from the show, you're contributing towards a more significant cause. The earnings from the show are used to fund the library and its educational and entertainment programs throughout the year. Besides that, the Armonk Players local theater also benefits from this art show.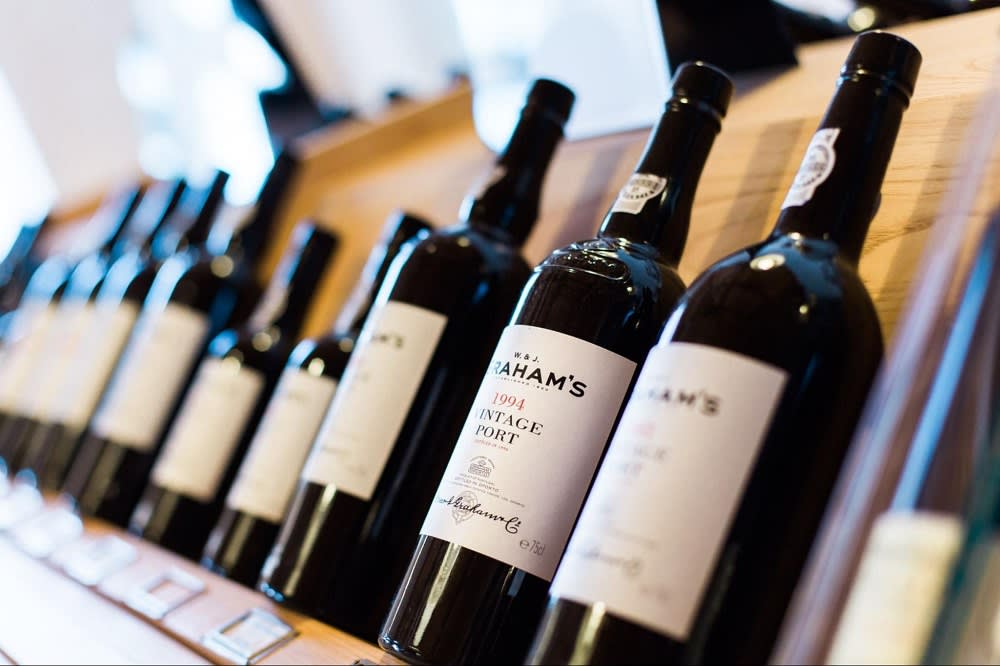 After a long weekend exploring the picturesque town of Armonk with everything it has to offer, nothing can beat indulging in some premium artisan wine. Wine Geeks is a gas station, and auto body shop converted into a wine shop with industrial wines. Here, you can taste organic wines and spirits and learn about how these unique wines are produced in their facility.
This small place in Armonk specializes in sustainable small-batch wines and spirits. Their organic wines are free from added sugars, commercial yeasts, and chemical stabilizers, ensuring the best taste and quality. While you can book a tour of their facility guided by an expert sommelier, the shop also holds a virtual tour of various regions producing wine worldwide. This way, you can enjoy artisan wine with your friends and family while getting a learning experience at the same time.
Are you ready to call Armonk home?
If you're looking for an Armonk real estate agent to buy property in this serene town, you're on the right page.
Deena Bouchier
has impeccable experience and expertise in Armonk homes and Armonk property. Contact us today to get in touch with her and finalize your dream residence.

*Header credit: North of NYC